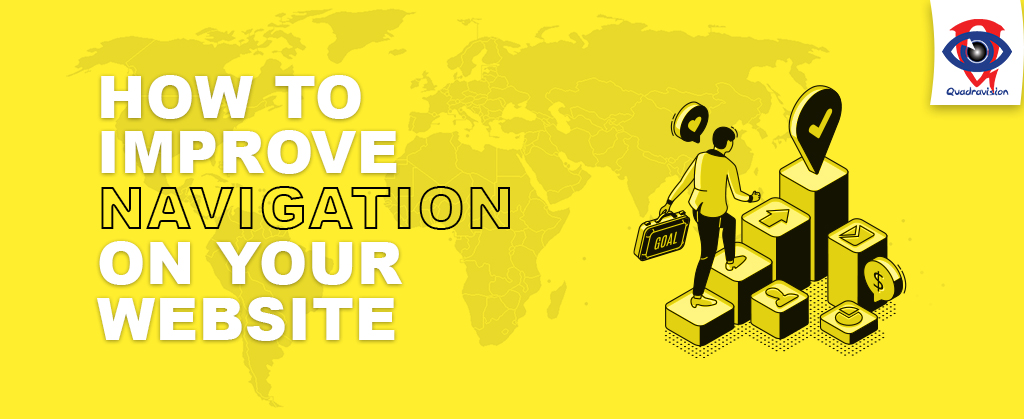 Every website has some navigation but the navigation of every website is not good.
Navigation website: Navigation of the website is navigating the applications, pages, posts, and website on the internet through hyperlinks and hypertexts.
Firstly what is the Navigation?
Navigation means the process or activity of accurately ascertaining one's position and planning and following a route.
There are some steps for improving the navigation of our website and we have to follow these steps If we want to generate traffic on our website, it is a very important thing which we will discuss further.
Consistency: Consistent navigation – in both how and where it appears on your site – promotes ease of use and increases your visitors' ability to find relevant information more quickly. If your navigation is constantly changing from page to page (except where absolutely necessary), visitors lose their on-site bearings and must reorient themselves constantly.
Categories Distributed: If your navigation contains multiple sections, categories, or sub-categories, these categories must be clearly and visually defined. In other words, category headings must be separated visually from the sub-categories, even if the categories are links themselves.
Make all navigation elements clickable links: When using multiple categorical divisions in your navigation, all heading elements should be clickable links. This is true even with drop-down menus where clicking a sub-category link may be the natural inclination of the visitor.
Accurate navigation titles: Visitors should have a general idea of what they should find on a page even before clicking any navigational link. This is true whether it's the main navigation link or an internal text link. Use accurate text to describe the linked page so visitors know what they're going to get. Cryptic or misleading navigation text confuses and annoys visitors, possibly to the point of site abandonment. Make sure all link verbiage, whether textual or in an image, accurately portrays the corresponding pages.
Ensure every clickable image has ALT text: This is true of every image, but even more important for images that link to other pages. Be sure to include the ALT attribute with descriptive text. This ensures that everybody knows what the link is, and how they are viewing your site.
The search feature works: When using an in-site search feature, the search results page must always produce relevant results. It must compensate for misspellings, show related items and even produce results for products you don't have while displaying similar products you offer. Never produce a search result as "no products found